Fly Fishing | South Island New Zealand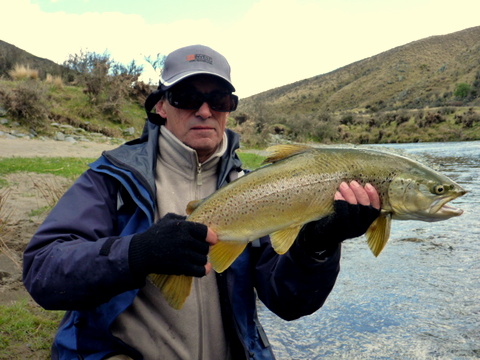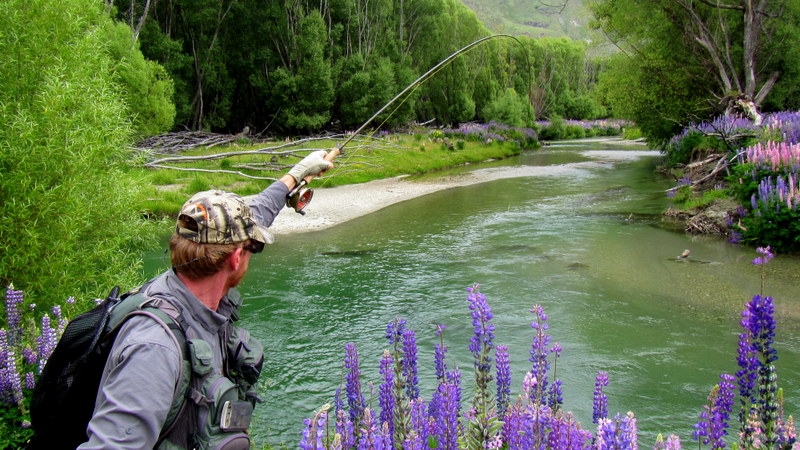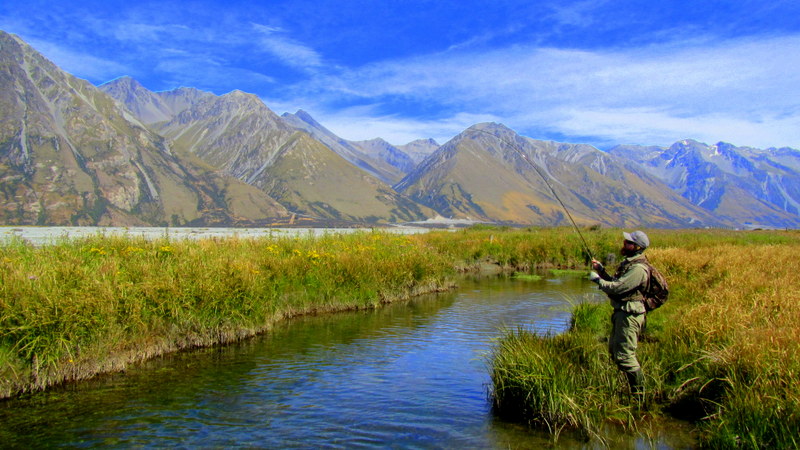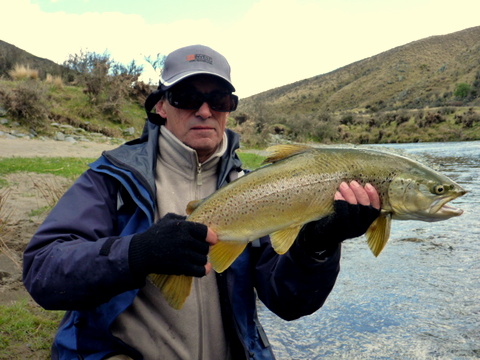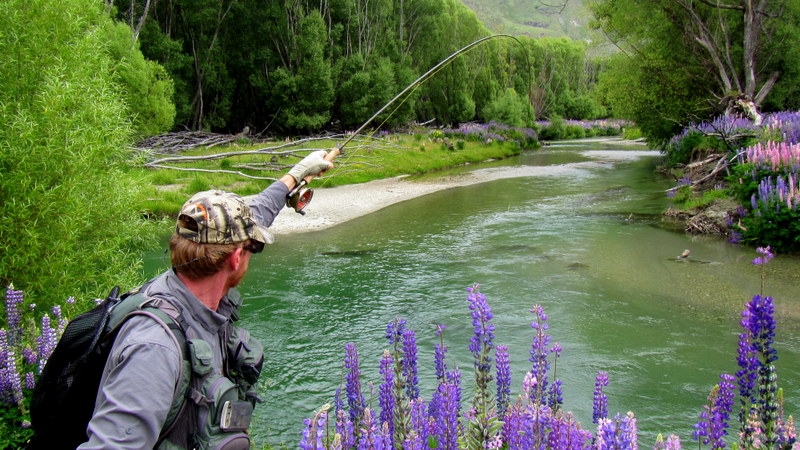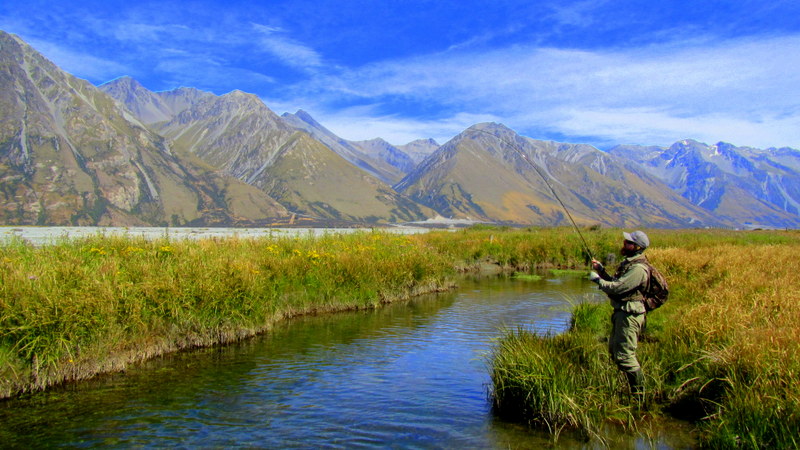 New Zealand is one of the world's great fishing destinations. Trout are big and plentiful throughout the country. Lakes, rivers, backcountry streams and spring creeks all offer fantastic opportunities to enjoy fly-fishing at its very best for wild brown and rainbow trout in some of the most stunning location.
The South Island is the largest land mass and contains about one quarter of the population. The island is divided along its length by the Southern Alps, the highest peak of which is Aoraki/Mount Cook at 3754 metres (12,316 ft).
The climate is mostly cool temperate to warm temperate January and February are the warmest months, July the coldest. Peak summer temperatures are in the range 24-28 degrees Celsius, although inland Central Otago often experiences 30-36 degrees celsius.
There are three main factors that influence New Zealand's climate.
1.The latitude, with prevailing Westerly winds.
2.The oceanic environment.
3.And the mountains.especially the Southern Alps.
All of the above have to be taken into consideration when planning a fishing trip onto the back-country of the South Island. Weather conditions can change very quickly so being prepared for this is important, good wet weather gear/emergency beacon (EPIRB) and a well stocked first aid kit are essential to carry with you.